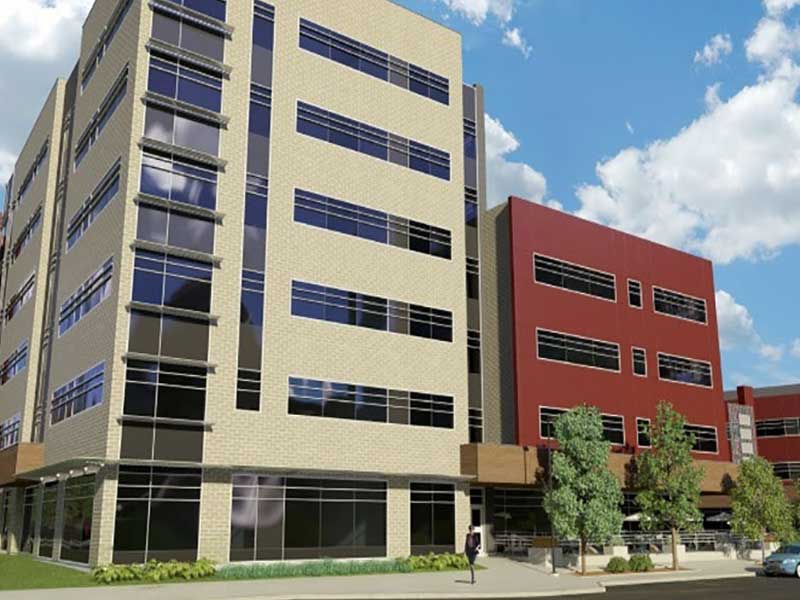 Quebec, September 19, 2016 – Following its installation in the Lévis Cosmos restaurant, on August 23, the Solucycle team will help its new customer, the Cochon Dingue St-Romuald get involved in order to improve its operations and contribute to the protection of the environment by sorting food waste on-site with the Solucycle system.
THE BEAUTY OF THE SYSTEM
The system enables the collection and sorting of table scraps in an efficient manner, thanks to the use of a Solucycle™ robot strategically installed in commercial or institutional kitchens. This makes possible to recover up to 70% of the volume of garbage produced in a restaurant, a hospital, a hotel, a food fair, or even a convention center. The Solucycle™ robot is connected to a pipeline dedicated to organic materials and is linked to an underground holding tank near the building. Food waste is separated by decantation and lets the water flow to treatment plants. The reservoir is discreet and allows additional manageability. Finally, all organic matter is collected and conveyed by Solucycle™ to a biogas plant or a composting center.
A BENEFIT FOR ALL
Solucycle makes life easier for everyone. For example, it allows restaurants staff to empty kitchen trash cans as much as three times less, which increases their efficiency in performing other related tasks as well as occupational health and safety. In addition, it is important to understand that, following the installation of the Solucycle system, savings related to waste collection can be up to 50%. Kill two birds with one stone? It reduces greenhouse gas emissions and eliminates the burial of food waste. In short, these are some of the many advantages that the Solucycle system can bring to the St Romuald Cochon Dingue restaurant.